2016-2017 PINNACLE Leadership Institute
I was selected as a member of the 2017 PINNACLE Institute. The program is described as: "PINNACLE is designed to prepare librarians to move into positions of leadership in their organizations and allow those already in these positions to improve their practice. Developed with the Carl Vinson Institute of Government at the University of Georgia, PINNACLE is a unique opportunity for emerging leaders to learn about leadership in the 21st century. Topics of study include problem solving, performance measures, power, and media relations. Each participant will conduct a significant self-directed learning project during the program that applies the concepts and principles of PINNACLE to a real-world issue."
---
2015 American Library Association Emerging Leader
I was the first Emerging Leader ever sponsored by the Gay, Lesbian, Bisexual, and Transgender Round Table of the American Library Association. While in this program, I served with Team I, the New Member Round Table Footnotes team. It was our job to evaluate the newsletter Footnotes and to conduct a survey and make suggestions for changes to make the publication more vital and of better use.
---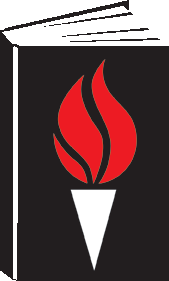 2014 Freedom to Read Foundation Gordon M. Conable Conference Scholarship
The Freedom to Read Foundation describes the Conable award as:
"The Freedom to Read Foundation (FTRF) offers an annual scholarship for library school students and new professionals to attend ALA's Annual Conference. The goal of the Gordon M. Conable Conference Scholarship is to advance two principles that Gordon held dear: intellectual freedom and mentoring.
The Conable Scholarship provides for conference registration, transportation, housing for six nights, and per diem expenses. The recipient also will receive a one-year membership in the Freedom to Read Foundation.  In return, the recipient will be expected to attend various FTRF and other intellectual freedom meetings and programs at conference, consult with a mentor/board member, and present a report about their experiences and thoughts."
My report from this award can be read here.
---
2013 Georgia Library Association Charles Beard Scholarship
The Georgia Library Association describes the Beard Scholarship as:
"The Beard Scholarship of the Georgia Library Association is made possible by friends and colleagues of the late Charles Edward Beard who served libraries and the library profession for almost 40 years with distinction and dedication.  The purpose of this scholarship is to provide financial assistance toward completing a Master's degree in library science for candidates who show strong potential to inspire and motivate their peers in the profession and in professional associations."